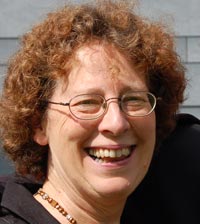 I have been running my own architectural practice since 2009 having previously worked for the conservation practice of Thomas Ford and Partners in South East London for two years and for Burns Guthrie and Partners in Tunbridge Wells for over ten years.
While at Thomas Ford and Partners I worked on a number of church conservation projects. During my time at Burns Guthrie and Partners my projects included work on schools and care homes, churches and houses for private clients.
Since setting up my own practice in 2009 I have been specialising on work for private clients and churches and have just completed two domestic projects, a new detached house for a private client near Tonbridge and extensive alterations to a private house near Maidstone. I am now working on the development of a venue for weddings, extensions and alterations to houses near Rye, Maidstone and Tonbridge and the restoration of an old stone cottage in North Wales. I am also involved with projects for local churches including the re-ordering of internal spaces of my local parish church in Hadlow. This follows on from an earlier scheme I designed in 2006 to re-order the Lady Chapel.
Architectural design services
---
My services include extensions to existing buildings and the design of new buildings. I particularly enjoy the challenge of reorganising or extending existing spaces and I aim to provide imaginative solutions to meet each client's brief.
I provide complete architectural design services, including full technical specifications. I work with industry-recognised CAD software to produce technical drawings for use on site, and create digital 3D models using SketchUp.
Planning applications and listed building consent
---
I can prepare all aspects of planning applications, and regularly make presentations to planning committees on behalf of clients. For complex cases, I work with a planning consultant to give clients the best chance of gaining planning approval.
For alterations and extensions to listed buildings I also undertake work to obtain listed building consent.
Architectural services for houses and church buildings
---
My architectural work covers two main areas: housing and church buildings although I can advise on any project especially if it involves work to Listed Buildings.
A selection of case studies illustrate my range of work.